We could not have do it without You.
We could not have do it without You..
Thank You to the all partners the persistent and recurrent confidence. We recomment for the new clients : See a list of our partners / references



Our Clients are important for us
Main transportation targets: .
Hungary, Austria, Germany, Switzerland, Italy, Slovenia, Croatia, France, Benelux, Denmark, Spain, Portugal, England, Bulgaria, Romania, Serbia, Czech Republic.
Clients | References
---
Our 6 vehicles were supplied with temperature selector, cooler / heater radiator and temperature recording machine and GPS systems
The vehicles can keep the temperature from the room temperature to the freezing temperatures. 66 palette can be transported by the 7 double-floor semitrailer.
The vehicles are suitable for the GDP 's requirements (calibrated temperature selectors, cargo compartment qualified). We expect same requirements from our subcontractors.
The all vehicles was provided with GPS so uther the way the Clients can flollow the momentary location of the vehicles. The drives got mobile phones from our firm. We have insuarance that was get from the Allianz.
These are the services –inter alia- that can persuade our clients from our profession experience

A DHL is present in over 220 countries, and territories across the globe, making it the most international company in the world. With a workforce exceeding 315,000 employees, we provide solutions for an almost infinite number of logistics needs. DHL is part of the world's leading postal and logistics Group, Deutsche Post DHL and encompasses three divisions: DHL Express, DHL Global Forwarding, Freight and DHL Supply Chain..
Since 1890, when the business was founded in Bremen, Germany, by August Kuehne and Friedrich Nagel, Kuehne + Nagel
, has grown into one of the world's leading logistics providers. Today, the Kuehne + Nagel Group has more than 1000 offices in over 100 countries, with over 63,000 employees. Our key business activities and market position are built on the company's truly world class capabilities:
Over our 120 year history, Kuehne + Nagel has evolved from a traditional international freight forwarder to a leading global provider of innovative and fully integrated supply chain solutions.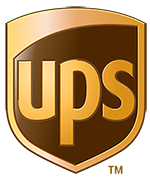 Founded in 1907 as a messenger company in the United States, UPS has grown into a multi-billion-dollar corporation by clearly focusing on the goal of enabling commerce around the globe. Today UPS, or United Parcel Service Inc., is a global company with one of the most recognised and admired brands in the world. As the largest express carrier and package delivery company in the world, we are also a leading provider of specialised transportation, logistics, capital, and e-commerce services. Every day we manage the flow of goods, funds and information in more than 200 countries and territories worldwide.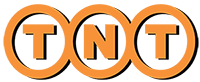 TNT was founded in Australia after the second World War
, TNT went Dutch in 1996 following rapid international expansion. Today, TNT Express is a global company, operating in 200 countries around the world. But the company actually started from very humble beginnings, in Australia back in the 1940s, when Ken Thomas set up his own transport business with just a single truck.

ALDI began our U.S. operations in 1976 with our first store in southeastern Iowa. Since then, we've grown into a multi-billion-dollar retail business with more than 1,300 locations in 32 states. By focusing on the integrity of our business plan and the satisfaction of our customers, employees and partners, we've become the nation's low-price grocery leader. Our Philosophy What if a grocery store challenged the typical retail business model? Our unique business model enables us to provide the highest quality products at the lowest possible prices. This value stems from the numerous efficiencies and innovations we've instituted at every level of our operation.
The company was founded in the 1940s by a member of the Schwarz family, and was called Schwarz Lebensmittel-Sortimentsgroßhandlung (Schwarz Assorted Wholesale Foods). Lidl has since its opening in 1973 established itself in over 20 countries throughout Europe. The name Lidl is the surname of a former business partner of Josef Schwarz's, Ludwig Lidl, a retired schoolteacher, and Josef's son Dieter Schwarz bought the rights to the name from him for 1,000 German Marks, as he could not use the name Schwarz Markt; Schwarzmarkt means "black market". Lidl is part of the Schwarz Group, the fifth-largest retailer in the world with sales of $82.4 billion (2011).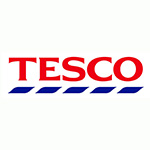 Tesco PLC is a British multinational grocery
and general merchandise retailer headquartered in Cheshunt, Hertfordshire, England, United Kingdom.[3] It is the third largest retailer in the world measured by profits[4][5] and second-largest retailer in the world measured by revenues. It has stores in 12 countries across Asia and Europe and is the grocery market leader in the UK (where it has a market share of around 30%), the Republic of Ireland, Hungary, Malaysia, and Thailand. Tesco was founded in 1919 by Jack Cohen as a group of market stalls.
The Tesco name first appeared in 1924, after Cohen purchased a shipment of tea from T. E. Stockwell and combined those initials with the first two letters of his surname,[10] and the first Tesco store opened in 1929 in Burnt Oak, Barnet. His business expanded rapidly, and by 1939 he had over 100 Tesco stores across the country.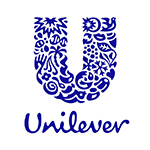 In the 1890s, William Hesketh Lever, founder of Lever Bros, wrote down his ideas for Sunlight Soap – his revolutionary new product that helped popularise cleanliness and hygiene in Victorian England. It was 'to make cleanliness commonplace; to lessen work for women; to foster health and contribute to personal attractiveness, that life may be more enjoyable and rewarding for the people who use our products'.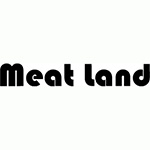 The company Meat-Land 65 Kft. started its meat trading activity in 2008, firstly with pork meat, later the product portfolio was extended with poultry and beef as well. Our experienced team guarantees smooth business process along with maximal flexibility.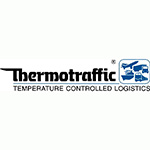 Thermotraffic GmbH is founded by Heinrich Peter Loos as Managing Director. The Nichirei Logistics Group has operated in Europe for more than 20 years through Nichirei Holding Holland. The foundations for the growth of the Nichirei Logistics Group's European activities were laid by the expansion, synchronization and strengthening of the European networks. Our logistic support is flexible: perfectly tailored to meet all the requirements of our customers and the market. To guarantee fast and reliable service, Thermotraffic handles all the transport, import/export clearance, cold/frozen storage and logistics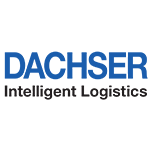 A When Thomas Dachser founded his transport company in Kempten in 1930, he laid the foundation for a huge success story. On one hand, it portrays the changing world affairs of the past 80 years. On the other hand, it also represents the dynamic changes of the logistics industry in the age of globalization and rapid technological progress.DACHSER acquires the Spanish logistics services provider Azkar. With Azkar, the family-owned company now strengthens its network on the Iberian peninsula. In addition, the Spanish air and sea freight company Transunion S.A. is acquired. Aside from the offices in Spain, the company is also represented in Turkey, Argentina, Peru and Mexico. Liegl and Dachser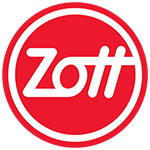 We are a tradition-steeped, Bavarian family company
in the third generation. For over 80 years we have been producing a multitude of premium products at our sites. Our yoghurt, dessert and cheese specialities all have a history and our products are now sold in more than 75 countries around the world. We are passionate about our brands, about milk and delight. Innovation, quality, the concept of partnership with milk producers as well as the sustainable manufacture of our products are our most important values.
As 100th company the Dairy Delight Zott received the licence to use the standardised "Without GM technology"seal, which is awarded by the Association for Foodstuffs without GM Technology (VLOG). The seal guarantees that all ingredients are GMO-free, with milk leading the way. The Mertingen quality dairy may therefore label the Premium Brand Zottarella with this certification in Germany and abroad.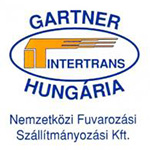 Társaságunk, a GARTNER INTERTRANS HUNGÁRIA KFT. , 1991-ben alakult a több évtizedes szakmai múlttal rendelkező Zala Volán Árufuvarozási Igazgatóságból. A társaság állami tulajdonrészét 1993-ban megvásárolta Ausztria egyik legjelentősebb fuvarozási vállalkozása, a GARTNER KG. Ettől az időponttól 100%-ban magántulajdonban lévő, többségi osztrák tulajdonú gazdasági társaságként működünk. A tőkeerős tulajdonos segítségével végzett céltudatos és folyamatos fejlesztések eredményeként vállalatunk a piacon ismert, jóhírű közúti szolgáltatóvá vált.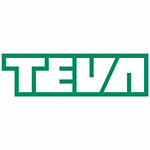 In 1901, Chaim Salomon and Moshe Levin founded a pharmaceutical wholesaler firm in Jerusalem. They were later joined by Yitschak Elstein. Salamon, Levi and Elstein Ltd. (SLE) became the crucible for Teva Pharmaceutical Industries Ltd., and even today SLE still operates as a distributor for Teva. At the beginning of the 1930s, many pharmacists and chemists emigrated from Central Europe to Palestine, resulting in numerous pharmaceutical factories being established. These included Assia, which was founded by SLE, Teva, Zori and Ikapharm. During the 1960s, Teva acquired significant marketing experience by extending its operations to Africa. The first business dealings were made in Nigeria.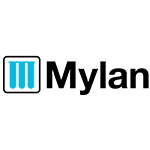 Our history, our mission and our values tell the story of who we are as a company.s We began as a pharmaceutical distributor, providing products to customers in smaller communities. Today we're one of the world's leading generics and specialty pharmaceutical companies, with sales in approximately 140 countries and territories. And our dedication to providing access to medicine continues to grow after more than 50 years.First known as Milan, the company starts doing business in White Sulphur Springs, West Virginia. U.S. Army buddies, Milan "Mike" Puskar and Don Panoz flip a coin to see who will name the business and who will be the company's first president. They start distributing products to doctors and pharmacists from an old Pontiac Bonneville.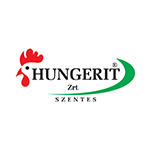 A Magyarországon a baromfitartás, és - nevelés jelentős hagyományokkal rendelkezik. A szentesi baromfifeldolgozó 1922-ben kezdte meg működését. Fejlődését és növekedését jól mutatja, hogy míg az első évben a munkások száma csak 100 fő volt, egy év múlva a létszám már 300-350 főre emelkedett. A magyar baromfiipar a két világháború között az ország egyik legjelentősebb iparává nőtte ki magát: jól és pontosan dolgozó üzemeink kiváló áruval látták el a nyugat-európai piacot. Az 1945 utáni viharos évek üzemünket is megviselték, cégünk 1947-ben a Magyar Országos Szövetkezeti Központ, majd 1948. október 1-től a Baromfiértékesítő Nemzeti Vállalat irányítása alá került - Szentesi Baromfifeldolgozó Vállalat néven. Igazi változás és fellendülés csak 1956 után indult, amikor az ország vezetése a nehéziparon kívül más szektoroknak is jelentős állami támogatást juttatott.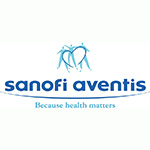 The companies that have resourced the Group combine over a century of experience in the pharmaceutical industry,
The companies that have resourced the Group combine over a century of experience in the pharmaceutical industry, and have all been highly innovative in addressing the changing needs of both the company and patients. The two young groups Sanofi and Synthélabo merged in May 1999 to create a major new pharmaceutical player. Sanofi dates back to 1973 and Synthélabo to 1970.
In December 1999, Rhône-Poulenc and Hoechst Marion Roussel formalized their merger with the creation of the Franco-German group Aventis, one of the world's largest pharmaceutical companies. In August 2004, Sanofi-Synthelabo acquired Aventis. The takeover was finalized on December 31 of that year, giving birth to sanofi-aventis. On May 6, 2011, sanofi-aventis simplified its name to Sanofi.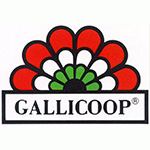 Gallicoops's place in the Poultry IndustryThe spectacular boost in poultry farming happened in the 1970s and then in the 1980s Hungary's production stabilized around 180% of internal consumption. This was also assisted by the fast growth of crop harvesting and the rapid increase of market demand for poultry. It was an important factor that the integration was well organized and the incentive and support system was also relatively assessable. All breeds and cross-breeds of poultry available in Hungary are world class quality or very close to that. At the end of the 1990s the company became the leader in turkey meat distribution and with this uninterrupted chain of success we have contributed to the fact that today Hungary is the biggest turkey consuming nation in the world after Israel and the united States.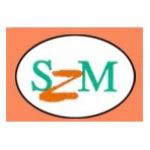 SZINMARK Kereskedelmi Kft. Our company was founded in Budapest in 1993 as a German-Hungarian owned meat industry foreign trade company. Since our establishment our core activity has been livestock and cut pork, beef and poultry trade in Hungary as well as in the market of the European Union, in Rumania, Croatia Bosnia and Macedonia. Most of our purchases are made within the Member States of the European Union. SZINMARK Kft. is a company operating with a small staff, thus promoting fast and flexible administration and comprehensive services to our partners (purchases, transportation, customs administration, storage). Our partners in and outside Hungary include wholesale and processing companies with whom we have developed long-term relations. However, we always try to find new partners primarily at food fairs.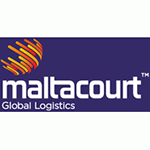 We've been a global logistics partner to some of the world's leading brands for over 30 years. We've grown year on year to develop a team of over 900, innovating 
across 40+ countries to handle the challenges of high-value 
commodities. Of course, those are just numbers. It's our ability 
to look behind the numbers that creates Maltacourt's leading-edge service. Whether it's increased security, a more direct route to market, or just strengthening 
the chain of supply – we have the tools and the talent to take the pain out of logistics. Renowned for our operational excellence, solution driven sales teams and our board's international business experience, our reputation is built on high level personalised service and ensuring you have the platform to grow your business internationally.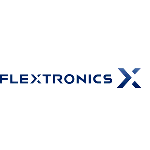 Flextronics' operations in Hungary support customers in the automotive, energy, consumer, computing, enterprise storage, industrial and networking market sectors. We have regional operations located in Budapest, Pecs, and Tab and two Industrial Parks in Sárvàr and Zalaegerszeg. Our manufacturing capabilities include design for manufacturing and engineering services, printed circuit board assembly, new product introduction, box-build, high level assembly, build-to-order and configure-to-order services. We provide low volume/high mix assembly, high volume manufacturing and plastics injection moulding and assembly capabilities. Although located in Europe, we service customers from around the world.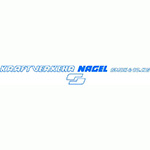 Kraftverkehr Nagel , based in Versmold,
is the German company within the Nagel-Group which operates across the whole of Europe. Kraftverkehr Nagel has a nationwide network of 27 branches in Germany, and is the country's leading specialist in temperature-controlled food logistics.
The Headquarters create the needed conditions to ensure innovation, quality, and efficiency for 17 countries in Europe, and to support the autonomous profit centres. For decades, this has enabled the Nagel-Group, drawing on its strong roots in Versmold, to drive ahead with its great story of success throughout Europe.
1946 was the year in which the family-run company GRAD was incorporated in Linz / Austria. Operations initially involved the use of tarpaulin-covered lorries and tanker lorries in Austria and neighbouring countries. 1965 saw the birth of TRANSDANUBIA in Vienna. The company assumed forwarding services focussing on Greece, Turkey, Russia, Iraq and Saudi Arabia. The company has grown rapidly to keep pace with demand, and has tapped into other business segments in Europe alongside traditional land transport. For more than half a century, our company has managed to compete with the best in its industry and it will continue to do so in the future.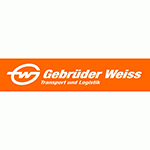 Brief portrait of Gebrüder Weiss With around 6,000 employees, 150 company-owned locations and a turnover of 1.2 billion euros in 2013, Gebrüder Weiss ranks among the leading transport and logistics companies in Europe. In addition to its core business of overland transport, air & sea freight and logistics, the company also operates a number of highly specialised industry solutions and subsidiaries under the umbrella of Gebrüder Weiss Holding AG, based in Lauterach (Vorarlberg, Austria). This includes logistics consultancy x|vise, tectraxx (industry specialist for hi-tech businesses), inet-logistics (software solutions for TMS transport management), dicall (telephone service, consulting and telemarketing), Railcargo (railway transport) and the Gebrüder Weiss parcel service GWP, a shareholder in the Austrian company DPD. This bundling of services allows us to respond to customer needs quickly and flexibly.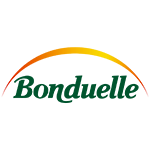 Bounduelle in Hungary The dual transition influenced not only food industry but also the whole economy. In the 1980s and 1990s food companies mainly exported to eastern countries, the Soviet Union was the most significant partner. Hungarian foods were good quality but cheap, so the demand started to increase. Food industry could not keep up with the progressive export growth without state funds, so it lost a substantial part of eastern markets. At the beginning of 1990s the recession has grown exponentially. Not only the exports stopped but also domestic demand slumped. After the transition new investors succeeded shortly by foreign investors privatised a great number of state-owned companies. It means they became victims of multinational companies' expansion. The privatisation in the food industry ended at the end of 1990s. In 1996 the percentage of Hungarian state investment in food joint ventures was 10%, 30 percent of them were owned by domestic investors, 60 percent by foreign ones. The economic transition was helped by foreign direct investment flowing into Hungary, although many people did not like it.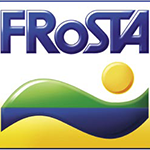 Our plants are available to us for the production of our frozen products: At the plant in Bremerhaven, our largest location and the headquarters of FRoSTA AG, frozen fish products have been produced since 1962. Fruits and vegetable were added later and in the 80s, we began with the production of frozen ready meals. Our plant in Rheintal is close to Worms. Surrounded by vegetable and spice fields, these operations are specialized in the processing of freshly harvested, spinach, cauliflower and a large assortment of spices. In addition, our backing facilities which are used for producing different pastry dishes are also located here. Our third plant location in Elbtal, is also located in one of the best vegetable harvesting areas in German, Lommatzscher Pflege which is close to Meißen (Saxony).
This was the principle on which James Drummond Dole founded
the Hawaiian Pineapple Company in 1901. Today pineapples – together with bananas – are still part of Dole's global core business today as it always was. Over the years generations of employees have taken inspiration from James Dole's high standards and Philipp Astheimer's business acumen. And James Dole's philosophy is as valid today as it always was.
In 1998, Dole was the first agricultural company to have one of its divisions certified to ISO 14001, the internationally recognised environmental standard. In 2000, Dole was also the first agricultural company in the world to adopt and have one of its divisions certified to SA 8000, the social accountability standard developed by Social Accountability International.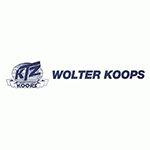 Service provider in temperature-controlled transport and logistics We operate in the international controlled-temperature transport and logistics market. Our area of operations covers a sizable part of Europe. We provide logistical services encompassing transport, distribution and warehousing, all in an integrated cold-chain. By choosing an integral approach, we are dedicated to meet our customers logistical needs. As a family business we constantly strive to provide quality, innovation and growth.To us, quality means providing tailor-made solutions, being flexible and cost-effective. Innovation in business processes and IT make our logistic operations efficient, flexible and transparent. Growth makes us bigger and stronger.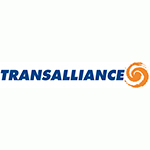 TRANSALLIANCE This is how we see every day: understanding and analysing your requirements so we can offer you a structured service that ensures a perfect match for delivering exactly what you want. And what a real sense of pride we have in making your expectations into reality! Our mission as we see it is simple: to design and produce your transport and logistics solutions. What we promise is however ambitious: to create an enduring partnership with you and to prove that your faith in us is justified. And we are determined: the women and men of TRANSALLIANCE at each and every stage of the operational chain are committed and dedicated to ensuring that we deliver unsurpassed quality service provisions. In achieving this, the three elements of what we do are simple and effective: design, manage and operate.